#BreakTheBias for Women in Tech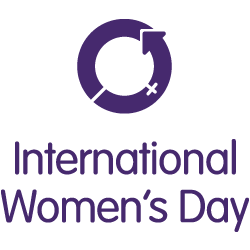 Today, March 8, is International Women's Day (IWD)and this year's theme is #BreakTheBias. According to the organizers of IWD, to break the bias women continue to experience, we need to understand what it is and how it shows up in our decisions and actions.
LAVNCH [CODE] interviewed many women across the tech industry to understand their challenges as women in tech, to hear their success stories and pain points, and to gather their thoughts on how individuals can improve working conditions for women in tech.
Challenges for Women in Tech
Working in the technology industry can be fun—you get to play with the latest and greatest solutions, solve complicated tech issues, and more. But it can also be challenging, particularly for women.
According to the 2017 Tech Leavers Study, 78% of employees reported experiencing some form of unfair behavior or treatment, and women from all backgrounds experienced/observed significantly more unfairness than men.
"My biggest challenge is a challenge all women face—having a voice, and having that voice be of value in the conversation," said Althea Ricketts, associate vice president corporate initiatives at Shure. "The audio electronics industry is—no surprise to most—male dominated. As a young woman entering the field with little-to-no tangible experience, I was, of course, put on the sideline on many occasions."
"The biggest challenge has been having to constantly prove what I'm capable of doing," added Gisela Torino, CTS-I, software engineer, Level 3 AV. "It is changing a lot in the past few years, but a decade ago, I was immediately placed as the assistant if there were male co-workers as part of the team, even when I was the lead."
And this bias is nothing new, according to Sam Phenix, founder of Phenix Consulting and current chair of AVIXA's Board of Directors. "Women are consistently underestimated in terms of our technical acumen." According to a 2018 Paychex survey, 67% of tech-employed women feel underestimated, undervalued, and patronized by their male peers.
"Bias continues to be an issue," concurred Margot Douaihy, PhD, a 22-year tech veteran and lecturer and advisor at Franklin Pierce University. "I have edited technology magazines for more than a decade, and now I center multimodality in my higher education writing and publishing courses. I am a proud polymath and always looking for ways to bridge art, science, and technology. Yet, because I'm a woman, many people presume I don't know how to turn on a projector."
Like those before her, Jess Rhoades, CTS, PMP, UCC program manager at AVI-SPL, faced similar issues. "My largest challenge as a woman working in tech is being underestimated and being spoken to condescendingly. Many of my colleagues in AV didn't see my skill set for what it was, and some did and tried to suppress it. I overcame their bias through sheer will, not to mention the support of allies who actually did see my value."
In fact, Rhoades eventually left the industry for a period to hone her project skills and came back to the ProAV industry stronger than ever. "I gained certification after certification and passed tests that my doubters never even attempted," she said. "I powered through more active jobs at a time than they could have even remembered and listed them off in our reporting meetings."
Rhoades' strategy of working harder to prove herself seems to be a common one. Sana Romanos, technical services specialist Middle-East and Africa, Meyer Sound, spent 8 years as a a freelance live sound engineer and project/tour manager in the Middle Eastern region and Europe before joining Meyer Sound.
"People are just not used to women behind the mixer or tuning P.A.s, so even unintentionally they'd have low-expectations, or expect women to drop out at some point," she said. "It has been challenging to defy this pre-judgement, but the only way I found effective is by simply doing my work and making this seemingly strange situation a normal one. Even if at times that meant working 10 times harder than my male counterparts, at the end it was worth it for me because I love what I do, and I want to keep doing it regardless of the challenges."

In addition to discrimination, women in tech also face sexual harassment. Despite the #MeToo movement, a 2020 Women Who Tech survey found that nearly 45% of female founders in tech had been harassed, with the rates being even higher for LGBTQ women and women of color; the sexual harassment included unwanted physical contact, groping, receiving graphic photos, and more.
"Sexual harassment and discrimination still exist in the 21st century," said Ann Ewoldt, product marketing manager for Chief, a brand of Legrand AV. "Thankfully I haven't experienced this in my work environments directly, but within industries at-large—mostly at tradeshows and events. Unfortunately, there is a limit to how much victims of harassment and discrimination can do for themselves. Often, removing yourself from the situation, or job, is the only real solution."
Other challenges as a woman working in tech have been internal struggles. Bike Howard, SVP of digital experience, Snap One, has struggled with imposter syndrome. "Early in my career, I would hold back for the fear of 'being found out for not knowing everything', despite working so hard to earn a seat at the table," she recalled. "I wouldn't volunteer for the exciting assignment because I was sure I wouldn't be chosen. Impostor syndrome can lead people to editing and censoring their contributions, which is not good for anyone involved."
Iffat Chaudhry, bid manager at Involve Visual Collaboration, says her largest challenge was a domestic one that spilled over into her professional life. "The AV industry can require long working hours; at times you have to be available to respond to client requests in a timely manner and this was something that I had to juggle with young school aged children," she recollected. "I quickly fell into a pattern of overcompensating by working longer hours, to ensure that my output was not impacted or hindered in any way. In hindsight, negotiating an arrangement that was right for me and my employer should have been a thing—instead of trying to fit into a pre-existing mould or expectation."
Like Rhoades, Chaudhry briefly left the industry; she spent several years lecturing higher ed students in order to accommodate her children's' schedules. "Looking back, I think many employers held the view that it was their way or the highway, and that this is what commitment looked like," she continued. "The truth is, in my opinion, that employment is transactional, and employees needs have to be considered in harmony with business needs."
Allies for Women in Tech
Many of the women we interviewed mentioned allies as a huge part of overcoming the challenges of being a woman in tech. And who are these allies? "Anyone can be an ally. Whether it's for someone of color, someone younger, or someone older—you can always be on the side of someone less represented or may have either a conscious or unconscious bias against them," said Joé Lloyd, senior director, communications, AVIXA.
"Senior leadership and management can do more sponsorship and advocacy for women so we can advance and reach our full career potential within the company," said Charmaine Torruella, global managed services, manager, Verrex. "So many times I hear about the good work 'he' does and advocacy for men, but rarely for women. Women have to be trapeze artists and acrobats in order to get an accommodation on work efforts and achievements, and that shouldn't be."
"You may not be the target of harassment or prejudice, but you can still use whatever privilege you possess—your platform, position, or power—to support those who are dealing with injustice," said Ewoldt. "It's everyone's responsibility to make the world a more fair and just place, and it can be done in incredibly small and seemingly mundane ways every day. It doesn't take large heroic actions."
"Help people move forward in the industry. Every step of my career, I've watched for others who have been underestimated, and I work to bring them up," added Rhoades. "Women and non-binary folks, bring up those male allies too! Every time that we can forge a connection and see the real value of someone is an antidote to the old AV culture."
"Make space for all the voices in your organization and when you see someone being marginalized, say something or do something to make sure their voice is amplified and heard," advised Phenix.
Tammy Fuqua, channel account manager, ATEN, co-chairs the AVIXA Women's Council, says working with the AVIXA Women's Council has allowed her to be inspired by allies of all kinds—women, men, and non-bionary people. "It inspired me to stay in the industry and work towards change. Now, as co-chair to the council, I am working even harder for the change I want to affect in the industry."
Editor's Note: There are many organizations for women in tech and their allies, but here are a few resources to check out.
For more information on the AVIXA Women's Council, click here.
For more information on Women in Consumer Technology, click here.
For more information on Women of Digital Signage, click here.
For more information on Tech Ladies, click here.
For more information on Ladies that UX, click here.
#BreakTheBias for Women in Tech
There's no doubt that women in tech face bias based solely on their gender, but what can women and their allies do to #BreakTheBias?
One common solution is to change the way we speak. "I find it very useful to break bias to intentionally change patterns in communication with my choice of words," said Torino. "The implicit meaning in certain words can start training our minds to think differently."
Douaihy shared a great example of this "It might seem like second nature to say 'the IT guy', but it is actually a harmful and reductionist term that erases female-identified IT people."
Changing the way we speak doesn't strictly refer to gendered terms. For instance, Rhoades takes issue with derogatory name calling. "Do not refer to females with female slurs, regardless of their behavior," she emphasized. "Every time a colleague has called a female client a b*tch or c*nt to me out of frustration, I have walked away anxiously knowing that those are the exact words they are calling me the moment I make a mistake. Why is it that a male client who makes a mistake is a dumb*ss—which is, in my opinion, a much lighter insult—but a female is a c*nt? In general, we need to stop making moral judgements based on mistakes, but in the meantime we can at least move away from gendered, homophobic, ableist, and racial slurs."
The Wage Gap for Women in Tech
Another often discussed point is the wage gap; the wage gap is real, and is a real issue for women in tech. According to Hired's 2021 Wage Inequality in the Workplace Report, 59% of the time, men in tech were offered higher salaries than women for the same job title at the same company in 2020. Black and Hispanic women saw an even wider wage gap. However, there are things we can do to combat this. "Equal pay for equal work," emphasized Patty Wanzer, CTS, president of Synigize. "Offer opportunities based on skill set and not gender. Yes, it sounds basic, but that's not the case for all."
Awareness of Women in Tech
One often-mentioned solution to breaking the bias involves creating awareness about tech jobs for women. "Support women who are interested in the technology field but shy away from it because they think it is not meant for them," suggested Romanos. "That can be done through education and training programs, but also by highlighting the existing women in the field and supporting them to keep doing what they do and be an inspiration for more women to join."
Going a step further, it's imperative to make young girls aware of the excitement and benefits of a career in tech. A Microsoft study on girls and STEM found that an overwhelming majority of participants would describe themselves as creative (91%), and that 72% of girls seek a career that will positively impact the world. Over 70% of the girls participating believe that they are capable of building or creating something great; however, though only 37% think that tech careers make the world better. Essentially, they don't believe working in tech can truly help anyone and are shying away from the field.
The study also found that girls who know a woman in STEM are significantly more likely to feel powerful when doing STEM activities than those who don't. "Focus on women in STEM from kindergarten and beyond," Ricketts enthused. "Acknowledge the many women leading the charge in all the different technology focused industries."
Bike is on the same page and offered this piece of advice: "Mentor someone that does not look like you It can be your neighbor's kid or the newest junior analyst at your company who you meet with via zoom once a month. Your local middle or high school will have career day—call and see if you can speak to the students about your career and let them know there's plenty of room for them in your field."
The Future of Women in Tech
Despite these issues, the future can be bright for women in tech. While the broader technology industry continues to be male dominated, there are strides toward gender equity. Companies across the board are becoming more data-driven and are now able to identify areas where women are underrepresented and working to fix that through actively recruiting, hiring, and retaining women in technical positions.
And that matters, especially in leadership positions. As the adage goes, if you can see me, you can be me. "Representation is crucial," concluded Douaihy. "Tell the stories of women—especially Black women—in technology. Let's keep striving."