PRO-AV manufacturer from Barcelona.
Since Ecler's birth back in 1965, we have always developed our professional audio catalogue trying to listen to you. Today Ecler still keeps this aim untouched. We understand that these days technology, quickly changing, must be a flexible tool to provide global and integral audio solutions, more than just individual products. Looking for a complete audiovisual experience, we expand our product offer introducing Ecler Video Systems and Ecler Acoustics to enhance our sound experience.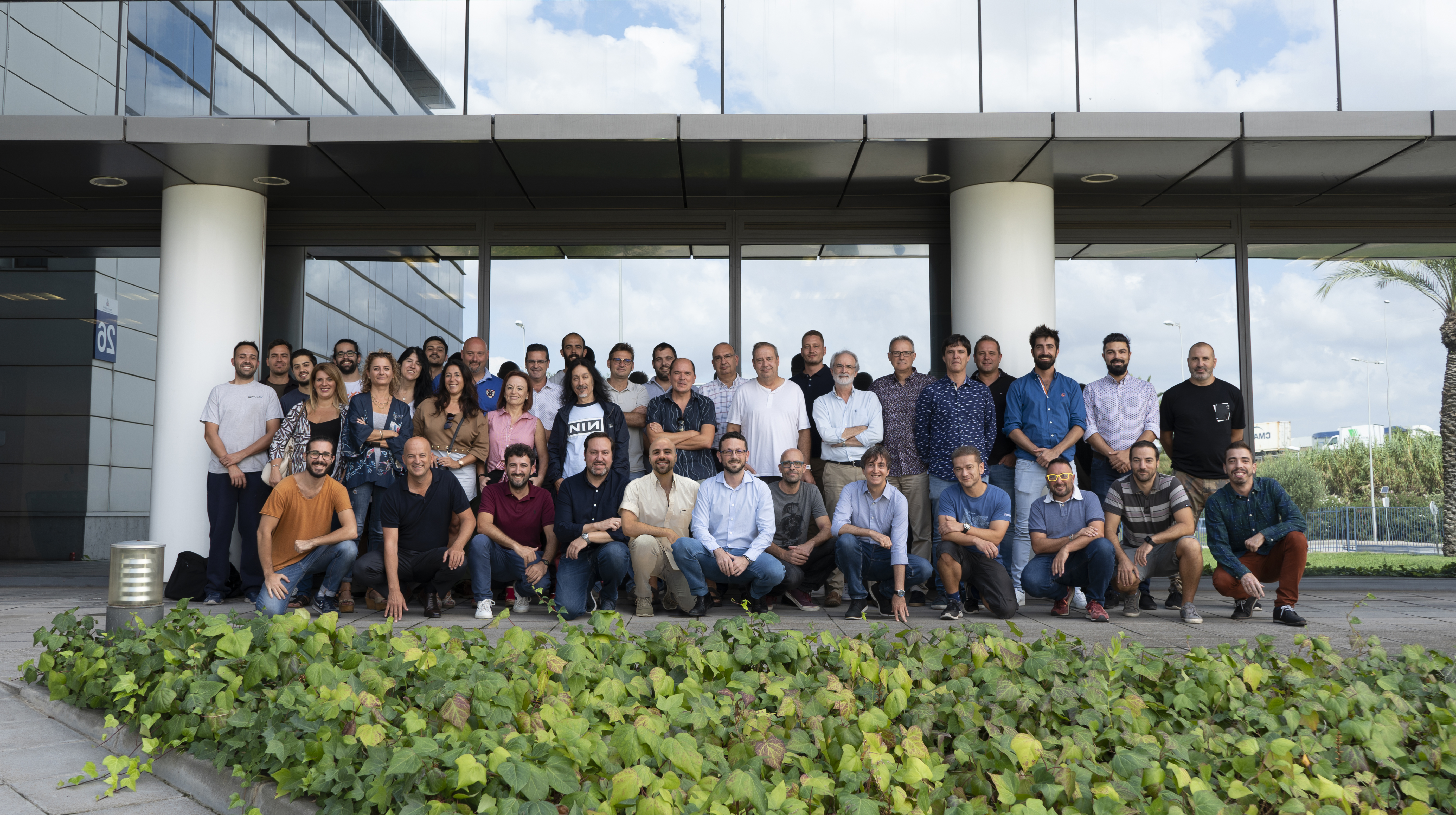 Check out the Featured Product from Ecler
Ecler WiSpeak
Ecler presents...WiSpeak! Wireless Professional Audio Solution
Goodbye interferences; Hello reliability! With the latest technology in wireless audio transmission.
Installed in minutes with the ability to change the loudspeaker position without worrying about any cabling.
Pair up to 24 loudspeakers with a single CORE unit.
Using TUBE and CUBE's aux output you can duplicate coverage surface.
Ecler's Guarantee: A professional audio specialist with more than 50 years in the sector.
Ecler MIMO7272DN
MIMO7272DN is a digital matrix including 72 audio inputs and 72 audio outputs (8 analogue inputs, 8 analogue outputs, 64 Dante™/AES67 digital inputs and 64 Dante™/AES67 digital outputs), and a native internal matrix of 64x64 simultaneous input / output channels. Incorporating audio over IP technology, MIMO7272DN allows signal transmission using a Local Ethernet network, suppressing cabling distance limitations. It features accessories from WPNET Series connected by Ethernet interface and PoE DC supply ready. This ensures flexible and efficient installations. MIMO7272DN is also capable of executing EclerNet projects embedded into its processor and electronics engine, acting as a UCP (User Control Panels) server within an EclerNet devices network.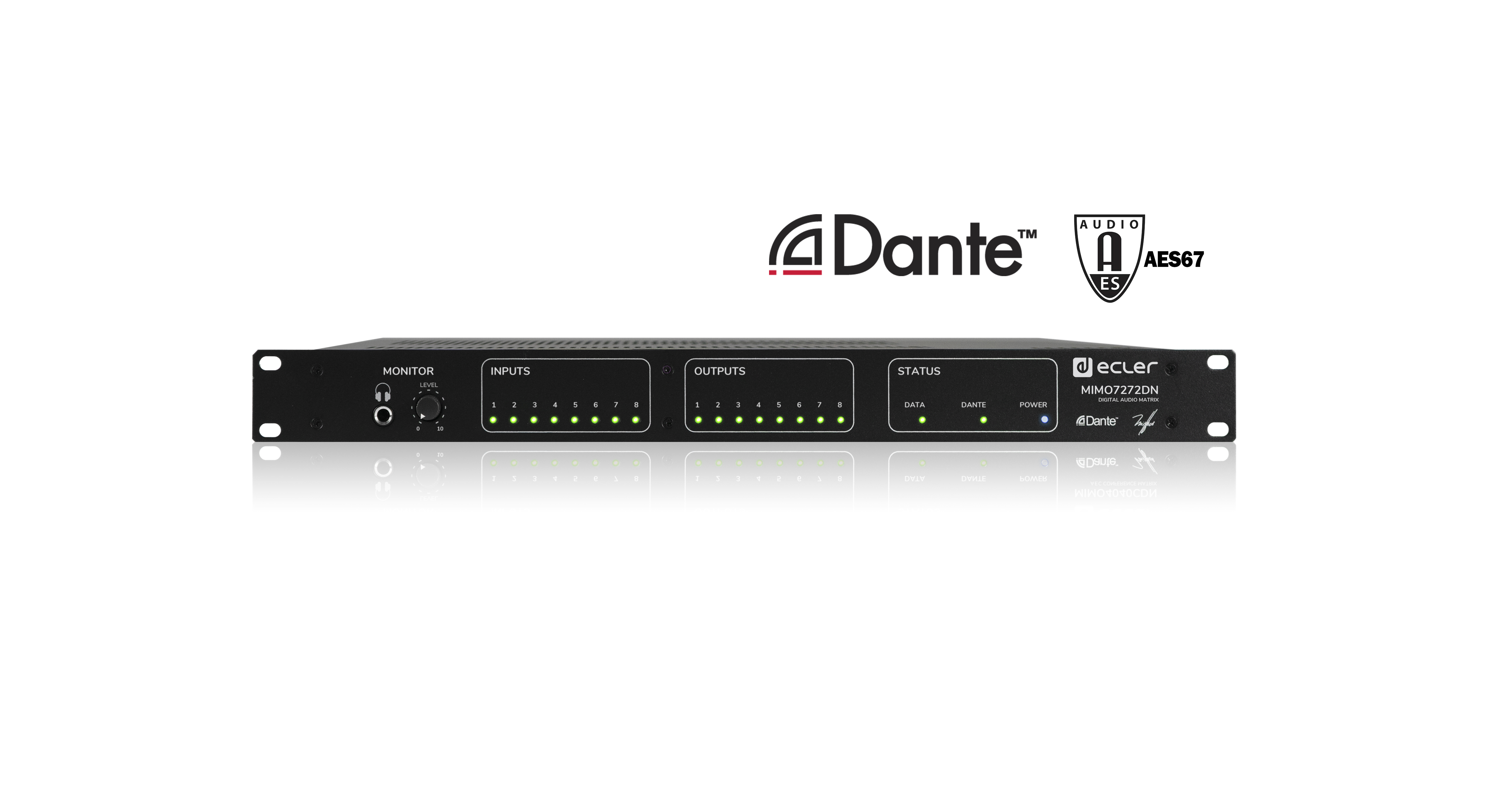 Return to LAVNCH fair